Do you notice your allergic reactions are worse when you're at home but you feel better when you go out?
If so, then it's especially likely you could have mold.
Visible mold growth might seem like an obvious sign of mold. However many people don't notice small amounts of mold growth or they think it's just soot or dirt. This could be especially true after spending long hours indoors during cold temperatures. Sometimes people begin to simply ignore visible mold in their house.

If you can see mold growth, even if it's only small, you should take action immediately. Small mold patches can spread and the fact that there is any mold shows that the conditions in your home are right for mold to grow.
Some signs that you have a moisture problem include water stains or discoloration on walls, floors or ceilings in your house. Seeing these could be a clue that there is mold growing within or behind the material.
Another sign of a moisture problem is surface abnormalities like peeling, bubbling or cracking of the paint or wallpaper. If your walls are bowed, bulging or warped it probably means moisture has gotten into them. Another clue is if the surface of walls or other materials feel damp.
If you don't take care of mold it will soon become a bigger problem. Visible mold growth could also be a sign that there is a much larger mold colony growing hidden away from view.
Sometimes you might not realize there is mold in your house, especially if it is unusual looking mold. Some mold growth looks white and thread-like. Other mold appears as clusters of small black spots. Mold can be black, gray-brown, gray-green or white in color. Mold growing behind wallpaper made of vinyl can even appear orange, pink or purple.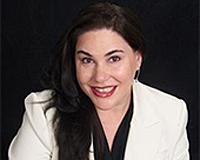 Specializing in Houston's Inner Loop areas and nearby Clear Lake, Friendswood, Pearland, Seabrook, Kemah, League City, Santa Fe, Alvin, and surrounding areas. I help people buy, sell and lease the ....